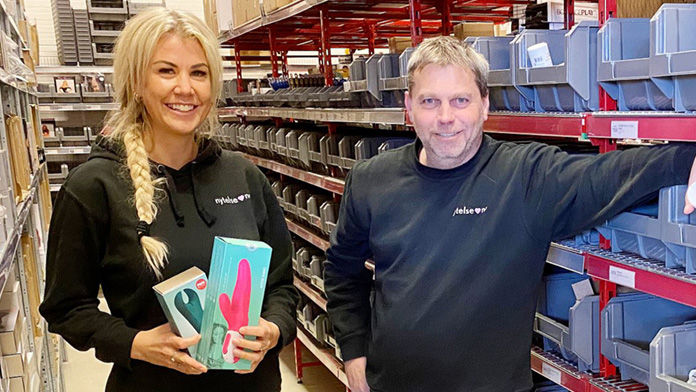 The Dutch EQOM Group will  acquire Nytelse, a Norwegian retailer in the sexual wellness sector. The takeover marks another in a series of eyebrow raising acquistions by EQOM. 
After several high-profile takeovers in 2021, the Dutch EQOM group doesn't seem tired at all. The Norwegian retailer Nytelse will join several leading brands and companies being acquired by the group.
With Nytelse, EQOM will add a second Norwegian retailer to its portfolio after having already bought the country's leading adult retailer Kondomeriet last October. In Germany, EQOM bought the online retailer Amorelie as well as Beate Uhse. In the Netherlands EQOM controls EDC Retails as well as Christine LeDuc. Easytoys and Libertybelle/Nexus are the group's sex toy brands for now.
A representative of EQOM said about the new acquisition: »Nytelse values high quality that gives customers the best experience possible, regardless of their sexual preferences.«
EQOM CEO Eric Idema commented, »Nytelse has many years of experience and managed to grow the company to where it is today with a small, yet strong team.«
He added, »We will help Nytelse achieve their growth ambitions and structure the company where we see opportunities. I'm happy to have them on board and look forward to a bright future in the Nordics.«
Additional information on EQOM can be found on the company's website. If you want to know more about Nytelse, click here.