Swedish sex toy manufacturer LELO has partnered with fashion label On Aura Tout Vu for a limited edition collection for some of their sextoys. With this project, the VENUS exhibitor expands its range and underlines its brand core in the luxury segment of the industry.
LELO and fashion brand On Aura Tout Vu came up with a special cooperation on the occasion of Paris Fashion Week. In a limited edition, some sex toys of the premium manufacturer from Sweden were transformed into noble luxury objects by the French designers.
The two companies have created veritable jewelry cases for the sexy toys. With this haute couture line, which can only be ordered directly and is never mass produced, LELO and On Aura Tout Vu have come up with a unique collection.
During the Paris fashion show, seven one-of-a-kind luxury toys were unveiled to the amazed Fashion scene. A spokesperson for the two companies said, »Created for your deepest desires, these jewelry bags will allow you to hide your most intimate secrets. Like the On Aura Tout Vu collections, where innovation meets audacity, these exceptional pieces naturally find their place among the new creations of Livia Stoianova and Yassen Samouilov.«
He added, »It is through this power of transforming everyday objects into unique pieces that LELO, creator of emotion, wished to join forces with On Aura Tout Vu, to unveil a unique capsule collection for all those who know that fashion and trends are all about personality and desirability.«
The luxury editions created by On Aura Tout Vu include the LELO models Ora 3, Mia 2, Sila and the Smart Wand.
The ORA 3 was embellished with crystals and gold-plated cabochons and can be carried in a fine handbag as a piece of jewelry.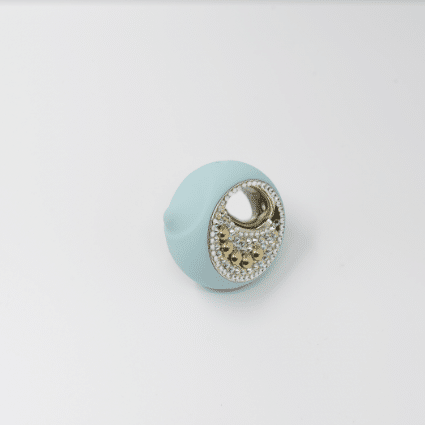 SILA got a spectacular redesign and a case that suits its special shape.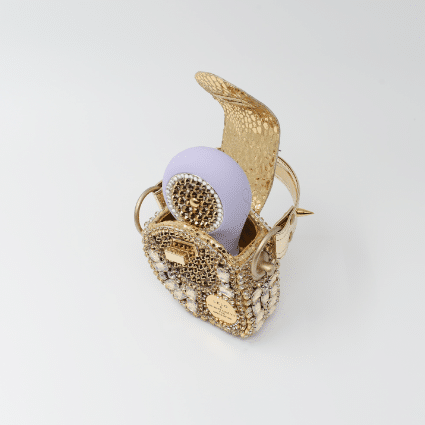 In the luxury designer's version, MIA 2 can be worn around the neck. So this is what it looks like when sex toys become jewelry.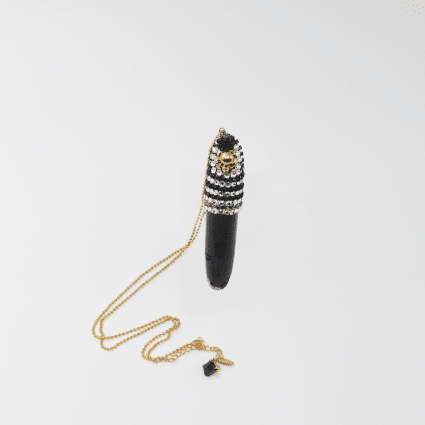 Cheeky playful the Smart Wand 2 stands out. LELO's popular wand, now has its own custom leather case adorned with crystals, gold-plated cabochons and sparkling bolts.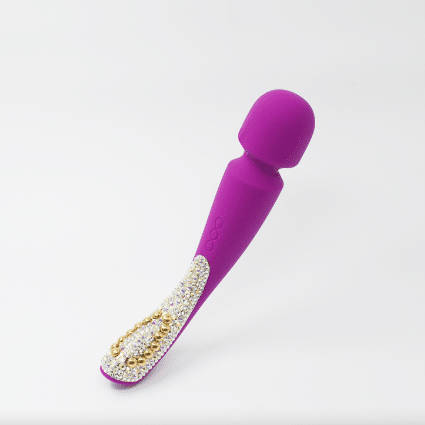 You can visti the websites of LELO and On Aura Tout Vu for additional information.