Maryland, U.S.A. — August 30 through September 5, Dark Odyssey will wrap up summer with a week long Summer Camp festival, and The Dungeon Store will be there with a curated collection of bondage gear, sex toys, whips, floggers, and kinky books. The event will be a magical retreat in Northern Maryland.
Dark Odyssey's Summer Camp brings together hundreds of kinksters and the sexually adventurous for seven days celebrating sex, kink and spirit. Camp guests enjoy three fully equipped dungeons, at a private facility with over 200 acres to frolic across, with daily classes, presentations, mixers, and nightly entertainment.
Under the stars at night, lovers can enjoy sensuous bondage with MFP rope, bondage gear, and shibari suspension rings from The Dungeon store. Tops and switches can whip up impact play with handmade floggers, paddles and whips. Those avoiding social media and cell phones will find excellent books from The Dungeon Store on topics such as CBT, role play, D/s relationships, power exchange, and play for kinksters with disabilities.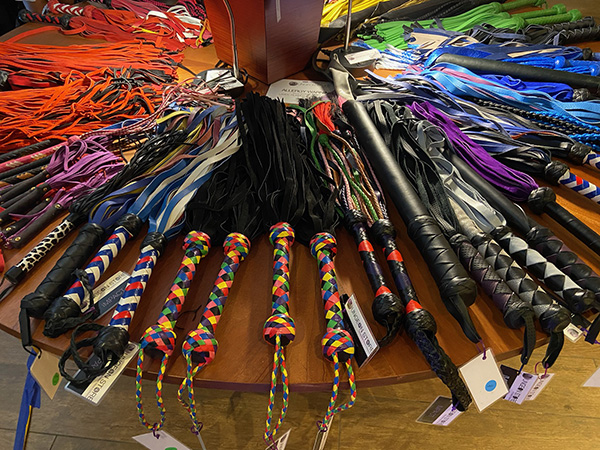 "Many kind thanks to Dark Odyssey for having us back at Summer Camp," said Brittany Wilson, Brand Manager for The Dungeon Store. "We adore the fresh air, the attendees are like family to us, and of course, it's always a joy to provide some of the best in BDSM products to kinky campers. Personally, I recommend checking out our books on rope bondage, like Essence of Shibari and Shibari Suspensions. Rope skills always impress in the dungeon, in the bedroom, and here in the great outdoors."
Go to https://darkodyssey.com/summerfest for a schedule, list of presenters, registration details, location info and more.
Visit https://TheDungeonStore.com for a peek at The Dungeon Store's curated collection of BDSM gear.