The Big Easy, LA — DomCon New Orleans, the premiere professional and lifestyle BDSM convention is welcoming their latest sponsor, Hustler Hollywood. The exposition will be October 27-30, 2022 at the Astor Crowne Plaza Hotel, 739 Canal Street, in the historic French Quarter.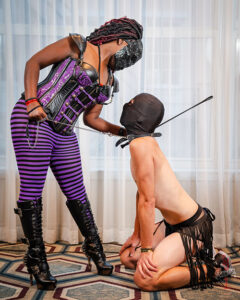 Through classes, demonstrations, and socials, DomCon brings together BDSM professionals and the adult community to keep up on the business side of kink, explore new techniques, debut new fetish gear, educate each other from beginner to advanced, support each other, and of course celebrate with sensational fetish parties.
Hustler Hollywood is on board as the gift bag sponsor, and sponsor of the VIP Social. With a retail location across from the DomCon host hotel, Hustler Hollywood offers a sophisticated shopping experience for the sexually curious to explore new forms of eroticism. With a wide selection of high quality lingerie, erotica, and pleasure products, Hustler Hollywood stores encourage curiosity in a judgment-free zone.
"From the start, our crew was excited to find that a Hustler Hollywood was across the street from DomCon," noted DomCon Founder and President, Mistress Cyan. "There's quite a bit of 'pre-game' shopping at the store before our expo opens to the kinky public. We're very grateful to Hustler for this opportunity and thrilled to be working with their fantastic team."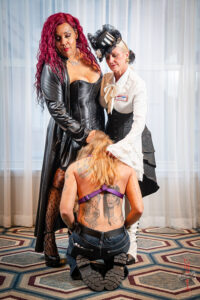 Mistresses of Ceremonies for DomCon NOLA this year are Mistress Precious of Houston, Texas and Goddess Genesis of Los Angeles, California.
Additional sponsors include Bad Dragon, JustFor.Fans, Torture Garden, Goddess Phoenix, and LaurenPhillips.com. Go to https://www.domcon.com/events/43234/orders/new for sponsorship availability and information.
Volunteer spots for DomCon NOLA are still open, visit https://www.eventbrite.com/e/domcon-nola-2022-tickets-352417589497?aff=DomConSite for details and available times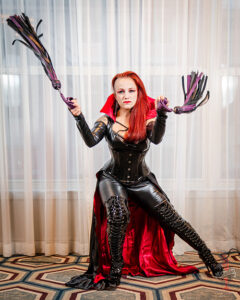 For more information on Covid protocols, hotel discounts, sponsorships, booth space, VIP packages, schedules and event updates, go to http://www.Domcon.com.