Los Angeles, CA — The world's largest fetish and body art party will descend on the city of angels this month as Torture Garden Los Angeles returns to the Globe Theater, 740 South Broadway in Downtown LA, on Saturday night, September 10, 2022.
Torture Garden Los Angeles is brought to you by The Faustian Society, which includes producers Paul Faust, Isabel Grigor and The Infamous Boom Boom. The unforgettable evening will feature international DJ's, and iconic performers from Sweden, Japan, Australia, Italy, New York City and the United Kingdom.
The Mistress of Ceremonies for the evening is Virgin X. DJs include Baby Magick, Nikola, Ziggy, Xris Smack and Miss Henry Gollette. Through the night will be amazing on stage performances by Empress Stah, Banbury Cross, The Villbergs, Yasura, Marie Devilreux, The No Ring Circus, Ascension Body Modification, Tosca, Brynn Route, Lena Fumi, Kinoko Shibari, Max Torandell and Victor Adeniran.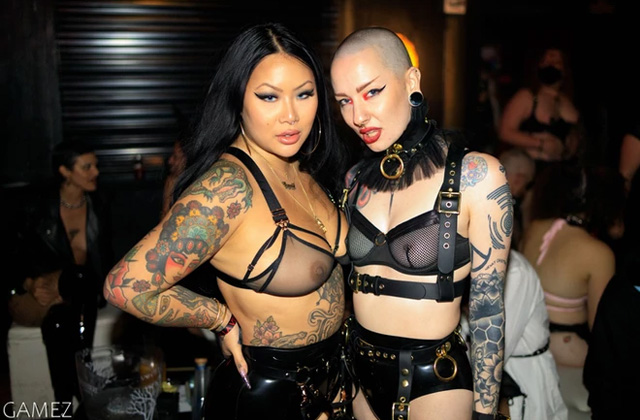 Guests should dress to impress and turn heads. More than just latex and leather, the night is about fantasy and transformation. Costumes are encouraged. There will also be fashion shows by Torture Garden Latex, Syban Velardi – Laufer, Venus Prototype, House of Sxn, and Vex Clothing.
VIP guests will have access to the dungeon playspace, hosted by Mistress Cyan, LA's local icon of kink, along with Cyan's sadistic peers from Sanctuary Studios LAX.
Sponsors include Goddess Armor, Vex Clothing, Astroglide Lubricants, Bad Dragon, Fetish Chamber, Kimchi Chic Beauty, Blasted Skin, Una Burke, Mr. Hankey's Toys, Uber Lube, Bloom Community, Glamnoir Couture, Los Angeles Kush, and The Kinky Peach.
VIP packages and afterparty tickets are still available. Go to https://www.torturegardenlosangeles.com for updates and more details.