Between 2018 and 2019, the market leader for erotic online games reported huge growth rates. In the previous year, the number of registered users of the portal was 25 million. In the meantime, this number is said to have skyrocketed to 40 million.
Nutaku, the provider of erotic and porn games owned by the Luxembourg-based MindGeek Group, has published analyses of its own data that indicate immense growth for the company. The increasing popularity of the genre has thus become evident.
Last year, the platform talked about making additional development funds available for gaming studios. In an industry where only 1% of the games coming onto the market are commercially successful, this is a significant incentive to work with Nutaku. At the same time, the provider's influence on the developer's games is increasing.
User base becomes more colorful and diverse
In the course of last year, it also became clear that the company expects market growth through differentiation of its gamer base. Games with an LGBTQ background and interesting concepts for female gamers were particularly promoted and highlighted.
The overall concept seems to be paying off. At least if one is allowed to believe the numbers published by Nutaku. The market leader increases its lead over its competitors with breathtaking speed. While Nutaku 2018 still had 70 million active users per month, this figure has now risen to 130 million. For comparison: Kongregate, the next largest competitor, apparently reaches only 15 million users per month. The five biggest competitors together do not even have half of Nutaku's audience.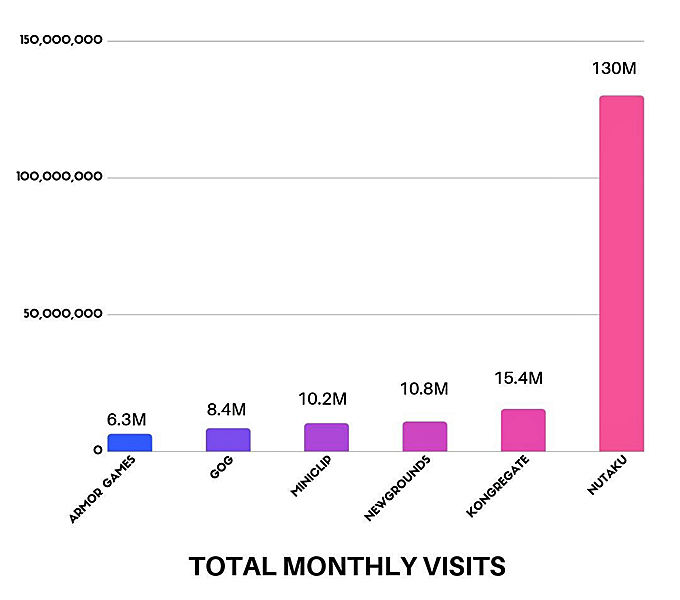 The company offers several hundred games on its website, which is now among the 300 most visited web sites in the world. Nutaku also made gains in the self-defined growth markets of LGBTQ games and games targeting female gamers.
Two years ago the portal did not offer a single LGBTQ game, but since the release of the first three games in December 2018 more than 40 titles have been added. The share of LGBTQ players grew from 1% in 2015 to 6% in 2019, with an upward trend.
One of the biggest growth drivers? Female Gamers
However, Nutaku was able to record the largest increase among female gamers. While their share of users was only 6% in 2015, the figure rose to 30% in 2019, almost a third of its overall audience. In 2018, only one-fifth of gamers were female.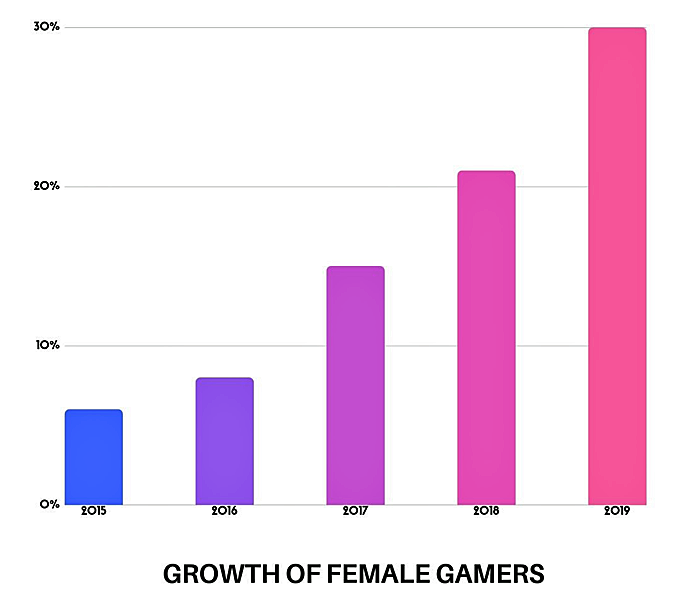 Further information can be found on the company's website.