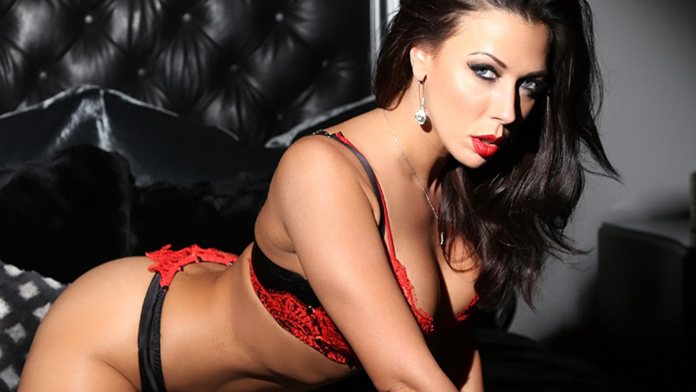 Porn star Rachel Starr will be a new brand ambassador for FanCentro, a fan site for performers and part of the Centro Ventures group.
Rachel Starr, one of the leading adult performers working for big studios like Bang Bros, Brazzers and Digital Playground will become one of the brand ambassadors for FanCentro. The porn star has over 4 million followers on Instagram, making her one of the most influential porn stars on social media and a valuable asset for FanCentro.
Commenting on her new role, she said: »I'm so excited to bring my fanbase to FanCentro. There are so many selling options and features, and their support team is truly amazing. The best part is they have always been adult-friendly and they truly care about the needs of the performers on the platform. I'm proud to be on the platform.«
Kat Revenga is VP of Marketing at FanCentro. She is pleased to have Starr on her team of brand ambassadors also featuring JustLucy and Eliza Rose Watson. She says: »She is not only one of the top stars in the world, she's a serious businesswoman. With a successful studio career, merchandise, podcasts and a massive following on social, she's got a wealth of knowledge and experience to share, making her a perfect ambassador for FanCentro.«
Revenga added: »Creators like us not only because we're sex worker-friendly, but because we have a successful track record. We're a pioneer in the fan space, and have worked for years to build a technically advanced platform with a large, well-recognized brand. High-profile influencers have been flocking to us because they know we provide professionalism, stability and concierge service they need to run their online empires.«
If you want to know more about Rachel Starr you can follow her on Twitter. Additional information on FanCentro can be found on the company's website.