Terpon, a provider of VR cam equipment and solutions for webcam models and studios, has signed a license agreement with the patent company VIT. This creates legal security for numerous cam companies using VR technology. On the other hand, Terpon gains an immense market advantage in the highly promising segment.
Patents serve to protect innovative investments – normally. Sometimes, however, overly broad patents become an obstacle to progress and might gag entire industries. Shady patent companies, so-called »patent trolls«, whose business model is to track down patent infringements and sue companies to the brink of bankruptcy, are feared in all industries.
Patent trolls prevented innovations in the sex toy business before
The sextoy industry has had to make its own experience with the phenomenon. Until last summer, innovative sex toy manufacturers were severely restricted in their product development due to a patent approved in 1998, since it applied in principle to any sexual stimulation achieved by a device controlled via the Internet. It was a very broad utility patent, protecting only the concept, not even the technical solution itself. The patent applicants had no technical solution for their sci-fi idea.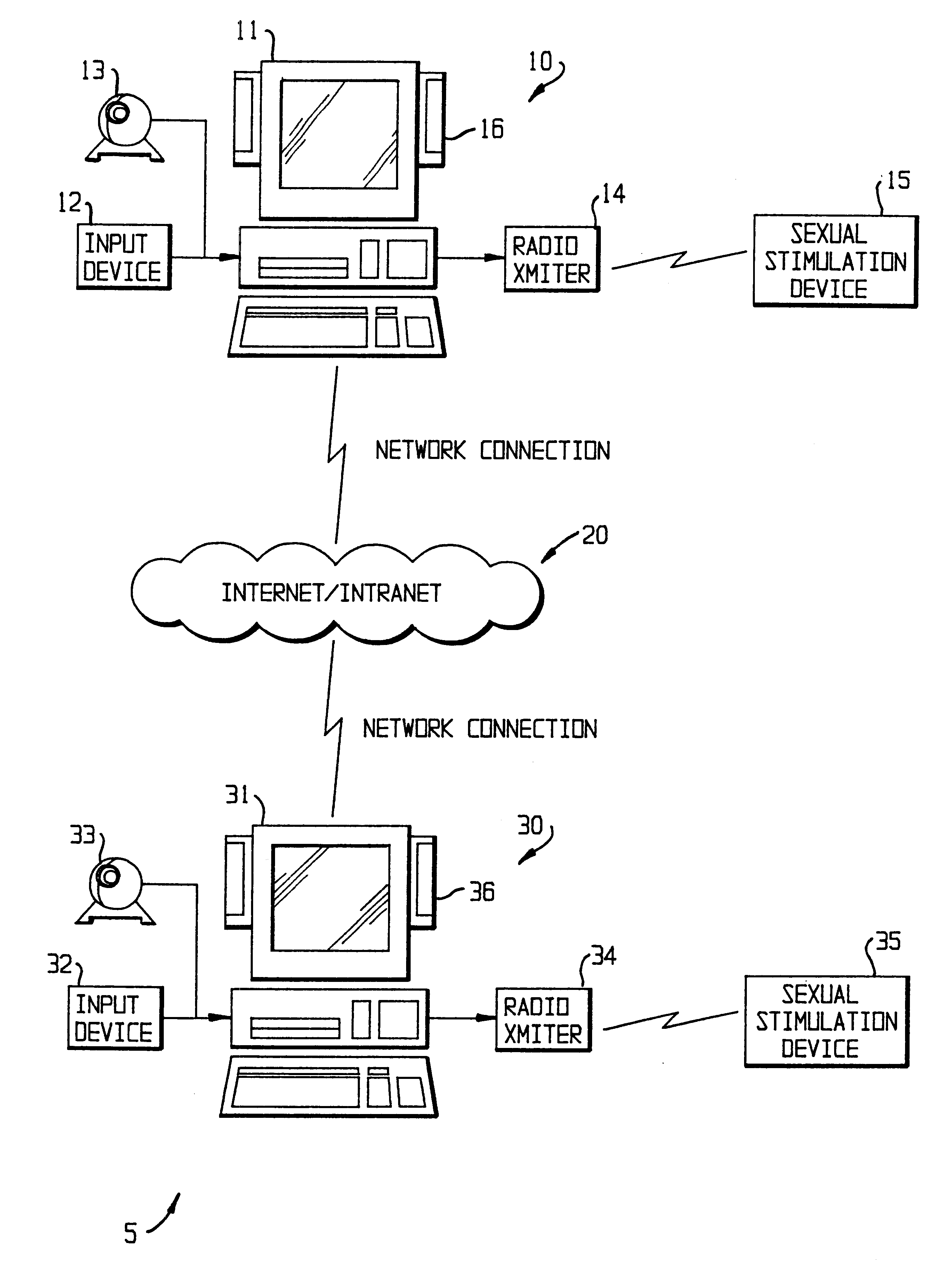 It was not until 2018, when the utility patent expired, that a new thrust of innovations came onto the market, innovations that had actually been held back by their producers due to understandable fears of getting sued by the patent trolls from the USA.
Terpon secures exclusive license for the entire adult industry
In order to remove such a brake on progress from the outset, VR technology specialist Terpon has decided to buy a broad license for the use of Patent No. 6,409,599. The patent called »Interactive Virtual Reality Performance Theater Entertainment System« is held by a patent holding company called Virtual Immerson Technologies LLC (VIT) and had a similar potential to prevent innovation as the disastrous "Teledildonics Patent". It covered large parts of live entertainment via webcams for the VR sector, which presented VR companies with great difficulties and made them legally vulnerable.
Terpon, which also rents equipment to performers and studios, now boasts that it has found a far-reaching solution for the entire industry through its licensing agreement with VIT. This, however, makes the company irreplaceable in the emerging sector and in a way takes on the same role VIT might have played.
Smart move by a future market leader?
Jean-Claude Artonne is CEO of Terpon. Commenting on the deal with VIT, he said: »We are very happy to be able to provide this important level of service for our clients. We have now acquired an exclusive license agreement for the entire sexual wellness and entertainment market from VIT and will be able to assist companies in the live cam vertical by protecting their platforms from intellectual property claims while providing state of the art virtual reality and traditional webcam device options as well.«
VIT's patent was originally filed for multiple markets and industries, and Terpon now acquired exclusive rights to use the patent within erotic and adult contexts and markets of all kind. It remains to be seen to what extent the company itself might act as an innovation inhibitor.
For the time being, Terpon presents itself as a service provider to the industry: »Licensing to a company like Terpon, which will be able to address the entire adult market all at once is a much more efficient approach that should benefit VIT and all of the companies in adult seeking to license VIT's intellectual property. VIT will continue to support Terpon and its clients in the adult market, while simultaneously enforcing its intellectual property rights in all other markets.«
Will Terpon become inevitable?
In other words, XXX-VR companies will have to negotiate with Terpon in the future. Anyone who wants to work with the company anyway will be delighted. Those who wanted to proceed on a different path could face problems in the future, since Terpon's deal for VIT also means mutual recognition of the patent and creates facts, so to speak. VIT will be taken out of the group of »patent trolls« by the deal and will become a veritable licensing company, Terpon, on the other hand, can now take action against patent infringements.
Artonne puts it differently: »By negotiating this license, we are investing in the protection of the whole industry from patent fears and hope to open a clearer path for live VR content to reach adult audiences even faster. Now it will be possible for live cam sites owners to go VR without the risk of VIT patent infringement. By assuring compatibility with our VR cameras they will also be covered under our license, as is already happening now with XVR. Our mission is to serve the industry by providingCam the most comprehensive solution for virtual reality camera adoption, and this is an important step forward for everyone in cams seeking to be part of the new era of live adult entertainment online.«
For more information, please visit Terpon's website.