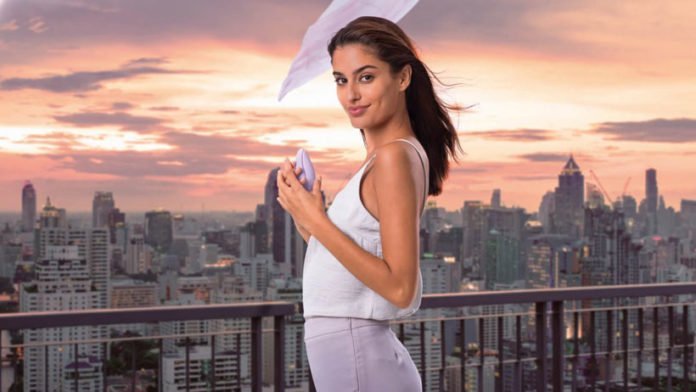 Womanizer, a label within the WOW Tech group, celebrates its 5th birthday. In order to do so, the manufacturer will launch the Womanizer Liberty in a limited edition at the beginning of November.
Five years ago, Womanizer launched a sextoy, which helped spark a true sextoy boom in Germany. High-end products with alternative technologies to traditional vibration are no longer uncommon.
Womanizer's patented technology is based on air pressure for stimulation. This allows contactless action and stimulation and new forms of pleasure.
In the first version, according to the company's press release, the device »still had the leopard-look with a Swarovski stone«, while today's versions focus more on ergonomic shapes and elegant design.
The toy has achieved great success from the outset, with more than 3 million units sold in more than 60 countries, according to Womanizer. Some time ago, the company was merged with the US sister brand We-Vibe to form the WOW-Tech Group. With their patented Pleasure Air Technology, the group is now well positioned globally.
Reason enough for the company to celebrate its anniversary. From 1 November, the Womanizer Liberty TM will come onto the market in a limited edition with a pearly white exterior. The toy is designed to be very discreet and a »perfect travel companion«.
In addition to the company's own Pleasure Air technology, the device has 6 intensity levels, is waterproof and has a battery life of 120 minutes. With a price of 99.00 Euros, the toy is also suitable for starters in the high-end market.
Womanizer is engaged with a large campaign for further education in the area of sexuality and female lust. The company promotes a relaxed approach to lust and passion. It also emphasizes its German roots with a lot of humor: »We will be the first Germans you'll like to go to bed with…« is one of the clever slogans.
According to Womanizer, the aim is »to put an end to the stigmatization of (female) masturbation« and to declare orgasm a human right.
Further information can be found on the company's website. The website of We-Vibe can be found here.