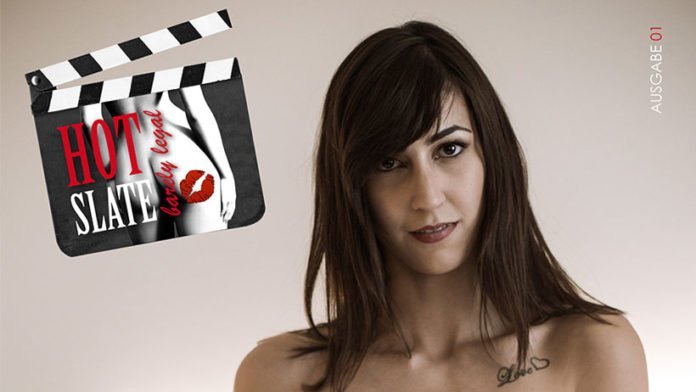 For years the print business has been predicted to die. Newspapers and magazines are cutting their circulation, and some are completely disappearing from the market. Erotic magazines and sex magazines are not exempt from this trend. However, the innovative publisher Cute and Dangerous XXX is now starting a new magazine: the first issue of HOT SLATE appeared in December.
Since 2017, the publishing house Cute and Dangerous has been publishing the successful Slate magazine. The magazine is dedicated to horror movies for adults aged 18 and over. With the new publication Hot Slate, the publishing house enters the field of adult entertainment. Interviews, stories and numerous DVD reviews are intended to inform readers about new publications and news from the industry.
According to Cute and Dangerous XXX, HOT SLATE will be published three times a year free of charge on a regular basis starting in 2020 with a planned circulation of 4,000 copies. Starting on January 31, the magazine will comprise sixty pages that will contain DVD novelties and interviews with stars and makers from the industry. The distribution will be handled by VENUS exhibitor VPS.
The publisher emphasizes: »DVD shops, such as Venal Virulent in Hamburg, will also have the magazine available for their customers, creating an interesting mix among our readership.«
The first issue will already be available free of charge in erotic and sex shops throughout Germany. With the courageous magazine start publisher Cute and Dangerous XXX underlines its commitment to adult entertainment.
At VENUS Berlin 2019, the company greeted visitors from all over the world with the erotic star Annabel Massina and found numerous new fans among the visitors to the trade fair. The book on the history of VENUS Berlin was also on display. The publication of the book was the kick-off to a series of books published by the fair in cooperation with Cute and Dangerous XXX.
Klaus Koskovski is responsible for ad sales at the new magazine. He can be reached at [email protected]. For further sales inquiries please contact [email protected].
Über CUTE AND DANGEROUS XXX
Since 2013 the parent company CUTE AND DANGEROUS has been successfully publishing magazines in the entertainment area. In 2017, CUTE AND DANGEROUS XXX was founded and launched with a separate homepage. In addition to the regular HOT SLATE magazine, the publishing division also plans to launch erotic books.
The partnership between C&D XXX and VENUS GmbH came into being in 2018 when for the first time in the history of VENUS BERLIN, a book series was launched.